The Google results page (SERP) never stops evolving. A long, long time ago it was a bare list of links. Now, it presents a far more colourful picture. The gallery of SERP novelties includes a feature called Direct Answers. After its launch, the world of SEO rushed to ask a new question: how do you get to the Answer Box?
What are Direct Answers?
Direct Answers provides a reply to the question asked in Google. You may know it as a "featured snippet", "Google Answer Box", "quick answer", or "position zero". They're many names for the same thing. In this post, we will use "Direct Answers", "position zero", and "answer box" interchangeably to consider the upsides and downsides of the snippet, but most importantly − to figure out how to make it your own.
Why "position zero"?
See, Direct Answers features atop all other search results. Yes, even above the ads.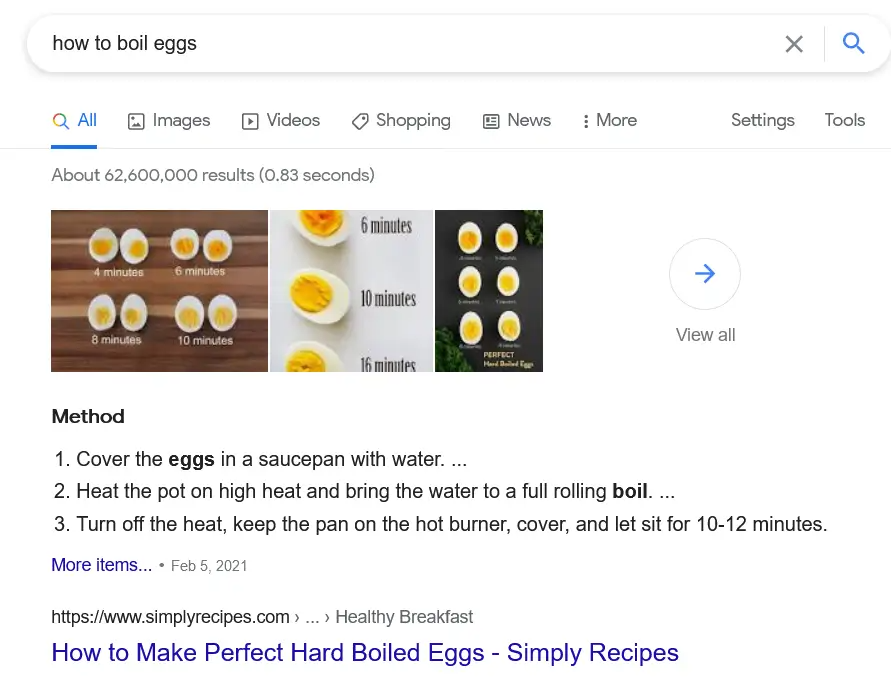 Direct Answers are located at the top of the search result page, with the first listing below it (if it wasn't for the snippet, the listing would be right on top).
As you can see, that's a direct answer to the "how to boil eggs". Voila. A simple recipe − right from the start, you know what to do and how.
Technically, the answer box includes:
a quote from the website,
a link to the website,
website title,
website URL.
The content provided in Direct Answers may be a simple chunk of text, but also a bulleted list or a table. Look at the screenshot below for comparison: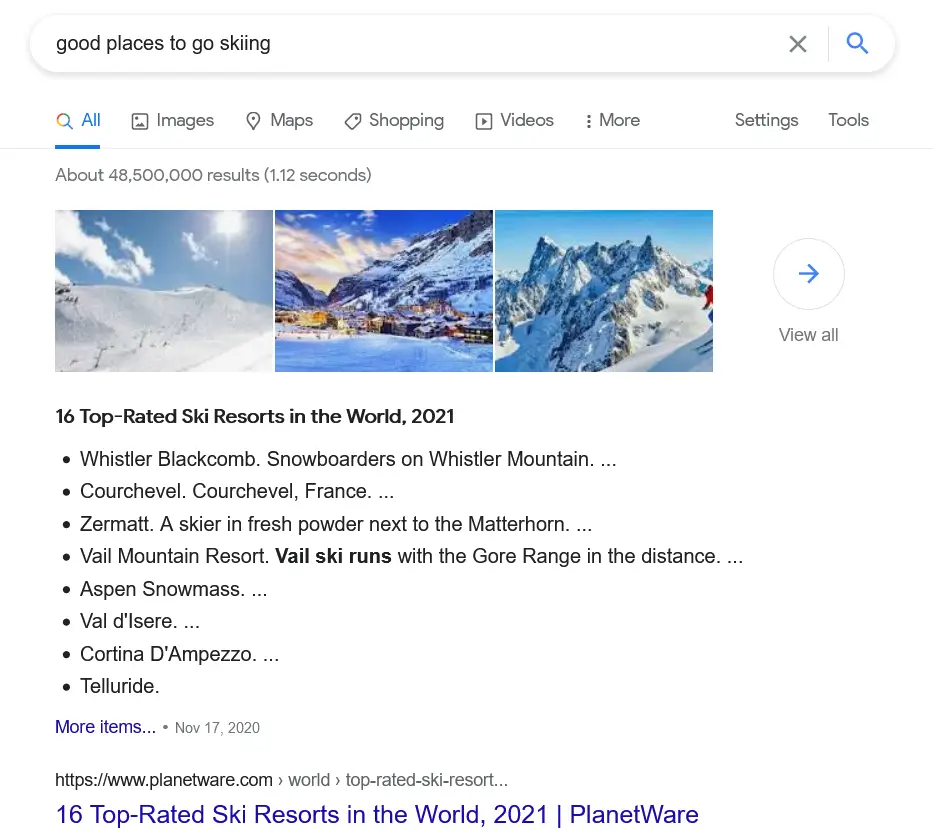 Many keywords that yield Direct Answers are dictionary queries. Unsurprisingly, Wikipedia reigns supreme. Senuto's Direct Answer tool in Senuto reveals that the Polish Wikipedia has as many as 76675 pages ranking in position zero! These include such entries as the apostrophe, http, fascism, quarter, conflict, renal colic, sex drive…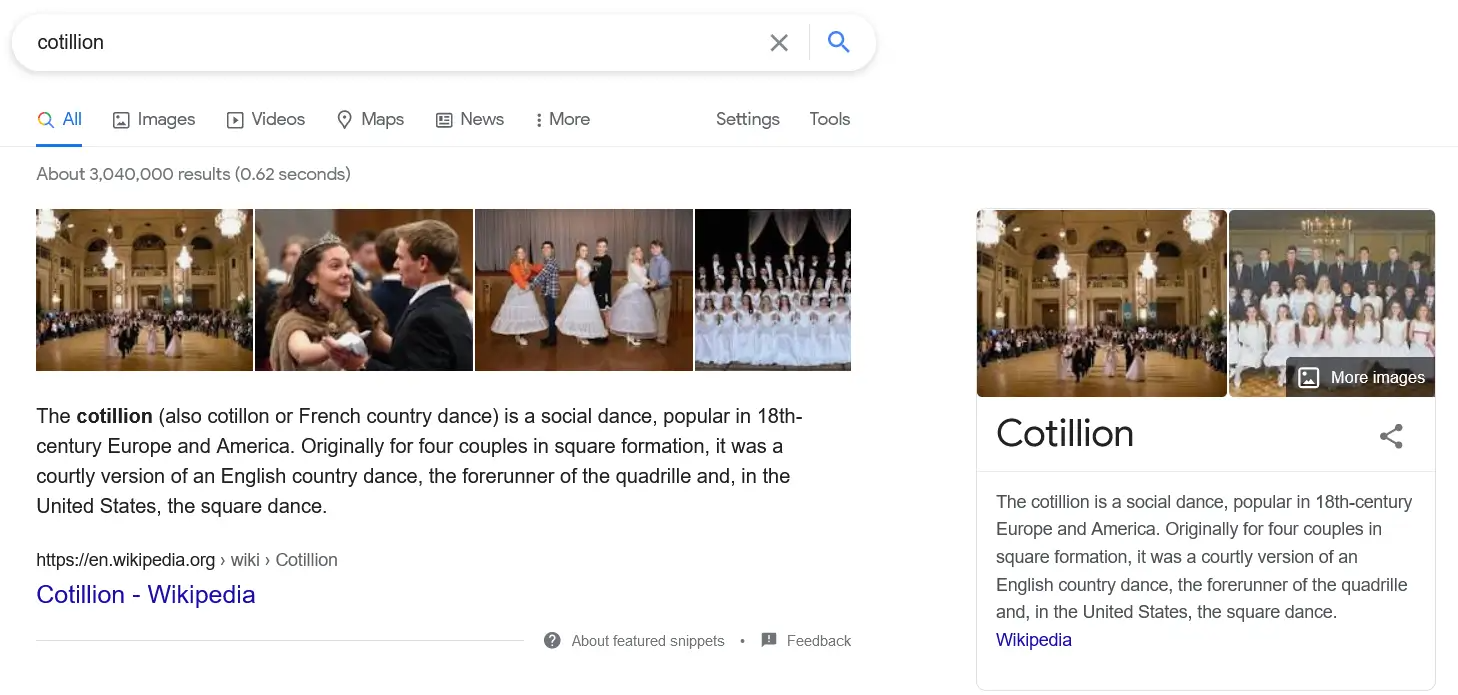 … or a cotillion. A pretty word.
However, in many cases, Direct Answers provide a quick response to one of the following questions:
how…

what does it mean to…

how many/much…

where…

when…

who…
and so on.
For instance: what is the drink-drive limit in the UK.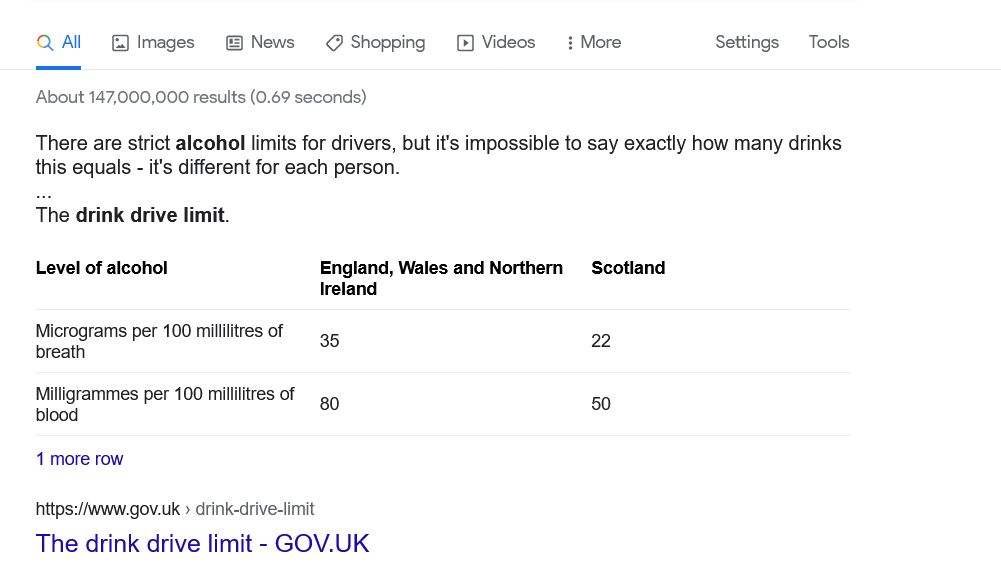 Direct Answers: the pros and cons
It may seem that seizing position zero and towering above all your rivals is a dream come true. Not exactly. Direct Answers is a worthy goal, but from the standpoint of a site owner − it has its downsides.
Let's start with a list of pros and cons, and then explain the issue in detail later on.
The pros of getting to DIrect Answers:
Your site will feature above all other search results,
Your listing may seize the answer box even when it ranks somewhat lower, in position 8 or 9,
You are positioning yourself as an expert and building customer trust,
You instantaneously provide users with the answer they've been looking for,
In some cases, this will generate traffic.
Your listing in Direct Answers features a link to its source of origin. If a user needs more information, they may find them on your website. The outcome: traffic generation. From the best position there is.
Cons:
There's just one downside, though possibly of major importance: a user fully satisfied with the contents of the direct answer will not go to your site. Potentially, you stand to lose traffic.
It's nice to be on top
The biggest advantage of "position zero" is spelled out in the name − it's the fact of featuring just below the Google search box. Direct Answers shows up as a conspicuous rectangle you just cannot miss. Beyond a doubt, it stands out among the "regular" search results.
Getting to the box is a matter of prestige: if Google displays the listing as a definitive answer to the question, it must be good. And it often is. After all, it is the cleverly programmed Google robots that have judged the content trustworthy enough to push it to position zero.
Let's step into the shoes of an average user. What words may spring to mind when looking at such a listing? An expert, a trusted source, the best? Exactly.
A double-edged sword
For site owners, providing answers to user queries right on the SERP (search results page) is a double-edged sword. On one hand, it feels great to be visible right at the top. On the other − if I got the user what they needed before they even viewed my website, have I just lost a click? Aah. There's the rub.
However, the rule does not apply to every case.
Let's get back to our drink-drive limit. If you ask "what is the drink-drive limit in England", a short answer "as long as your BAC (blood alcohol content) is under 0.08%, you're fine to drive England through and through", will satisfy most users. Unless someone wants to dig deeper and study the difference between the relation of blood alcohol content and breath alcohol content, the workings of breathalysers, and so on.
Such a person will click on the link to read on.
But the others – probably the lion share of users – will not.
This problem does not concern all queries – only those which can yield a short and straight answer. But sometimes, we find ourselves facing problems of far greater complexity…
If you're serious about educating yourself on the beliefs of flat earthers and possibly, sorting out once and for all this whole Earth sphericity business, Direct Answers just won't do.
For that reason, if you ask whether ranking in "position zero" is a blessing or a curse, what you'll get is the usual answer: it depends. Surely, you should check if your position zero listing drives traffic or the opposite – contributes to dwindling impressions. Verify that in Google Analytics.
If you don't want Google to snip your content and place it in the Answer Box, it's preventable with the nosnippet tag. You'll find more information on how to use it here.
Okay, now let's get to the other side of the coin.
How to get to the Google Answer Box?
Nobody can say for sure. The exact workings of Google algorithms are always shrouded in a veil of mystery. Even their creators admit that despite knowing and understanding the mechanisms in play, they are not always fully aware of what these mechanisms are actually doing.
If you're aiming for success in SEO, you have to follow the most recent knowledge and best practices. A hundred-percent guarantee of success is not on the table, but you can still play for very high probability.
Or maybe you're already there?
If you want to check for how many keywords your website is already ranking in position zero, the simplest way is to use Senuto. Like we've said before, go to the Direct Answer tool available in Visibility Analysis and Rank Tracker.
Let's take a look at the statistics of Onet, one of the largest Polish information portals:

As we can see, Onet has more than 1500 keywords in Direct Answers. What exactly made the cut? Let's scroll down…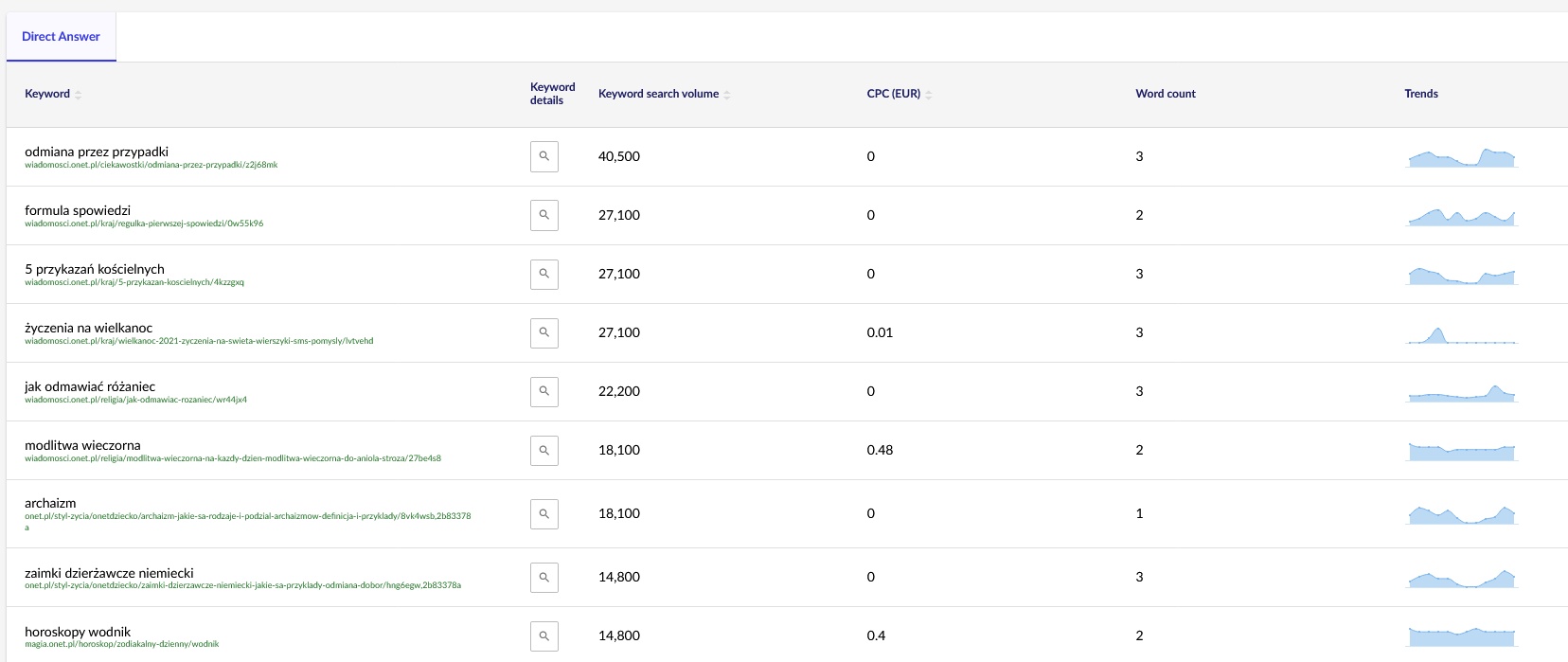 …to see all the keywords which yield Direct Answers with Onet's content.
First step: get to Page One
To seize the Answer Box, your listing has to appear on the first search engine results page. Only pages ranking in positions 1−10 in Google stand a chance of getting the "position zero". Other ranks are out.
A fight for top positions in the search engine may be an uphill battle − especially if you're dealing with popular keywords and fierce competition. For better results, arm yourself with sound knowledge on keywords and SEO copywriting rules.
For keyword research, go to Senuto Keyword Explorer. It will provide you with new keyword ideas with all the relevant metrics: average monthly searches, related user queries, top websites for this keyword, and so on.
To see your current Google rank, check Visibility Analysis. It will show you the drops and jumps of your listing and the performance of your competition. Competition Analysis will give you access to:
keywords you are ranking for, and your competitor is not,
keywords your competitor is ranking for, and you are not,
common keywords which both you and your competitor are ranking for,
…whichever you need. This information may help you decide which keywords to "invest" in by creating additional content or reinforcing your internal linking.
For your convenience, you may set up a project in Rank Tracker. Enter your domain name, the keywords you need tracked, and your rivals as a reference point.
Now you're ready to track your keyword and work on climbing up to Page One. Once you do, you can set your sights on seizing "position zero".
I've already given you the link to posts on keywords and SEO copywriting in general. What you may also need are guides to blogging (after all, for bloggers, first SERPs are of special importance).
When you're on Page One
So your page has made it to TOP 10 of the search results for a given keyword. Now, how do you get to Direct Answers? First of all, your content must convince Google robots that it perfectly fits the user query typed in the search engine.
Direct Answers take several basic forms: a list, a paragraph, and a table. Additionally, position zero may feature a graphic, a YouTube video, or a map. Here I'll cover only Direct Answers appearing in the text version.
Paragraph. This type of Direct Answers is just a short text in a frame, usually containing a definition. Prepare a unique (not appearing on any other site – that's important!) answer to a question which includes the words "what is", "when", "how much", and so on. Ideally, the answer should be simple, to fit right in a small rectangle ranking in position zero. In practice, it should have no more than 300 characters.
List. If you want to get to Direct Answers with a list (such as a set of instructions or a recipe), use the right tags. When coding in HTML, use <ul> for bulleted lists and <ol> for numbered lists.
Table. This type of Direct Answers is relatively rare, but it may be useful for presenting exchange rates, economic indicators, and so on. Google will typically show four table rows maximum. To push your table to Direct Answers, add the <table> tag in your HTML code.
In every case, make sure to include a fitting title, meta title, meta description, and URL. All these attributes should contain a keyword (the keyword query to be answered at position zero).
Let's reiterate that website optimization in general does not give a guarantee of success but only increases its likelihood. The same goes for Direct Answers.
Google keeps expanding the list of search queries which should yield a clear and simple answer framed in a rectangle at the top of the SERP (search results page). If a given keyword produces no Direct Answers, but you suspect it may get a position zero listing in the future – prepare yourself. Check Google Trends – they may suggest which keywords are likely to yield an answer box soon.
Finally, remember that any Google position – the first, the tenth, or zero – is never owned, but leased. That's both good news and bad news. Good news, because even if you're not in Direct Answers now, you may get there tomorrow. Bad news, because that rule works both ways.