Data to measure company's growth on Google at every stage
When measuring the success of businesses that get your time and money, one thing to look at is their performance on Google. Learn how any company's website has been doing on Google by examining its visibility history and its business environment. Stay in the loop to see if the business remains on a path of growth.
Start your free 14-day trial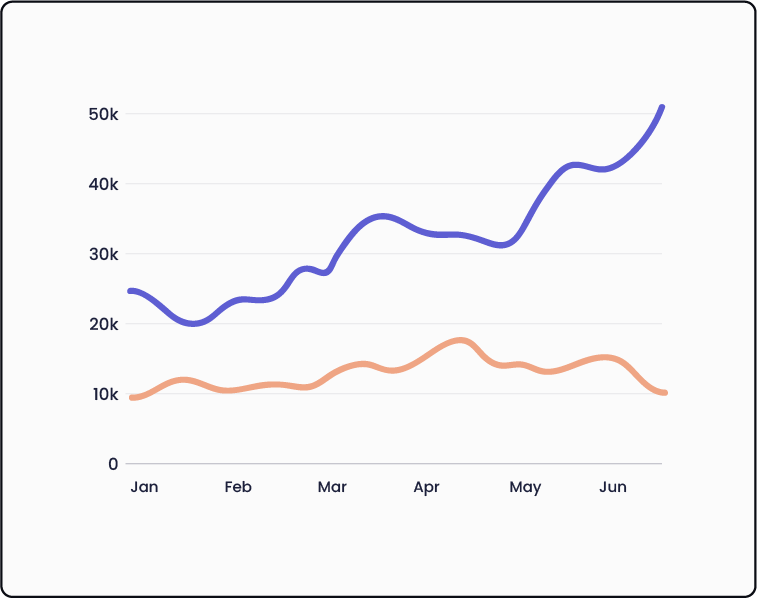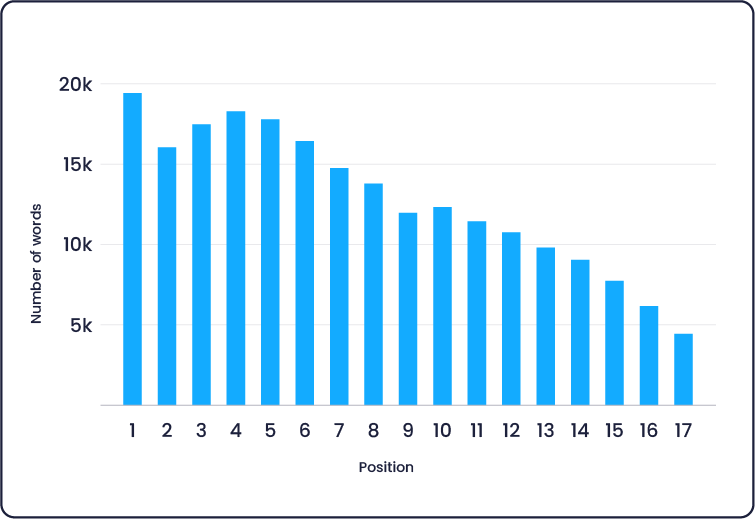 For how many keywords is the website ranking on Google?
Go to Visibility Analysis and see how the business is performing in terms of organic traffic acquisition.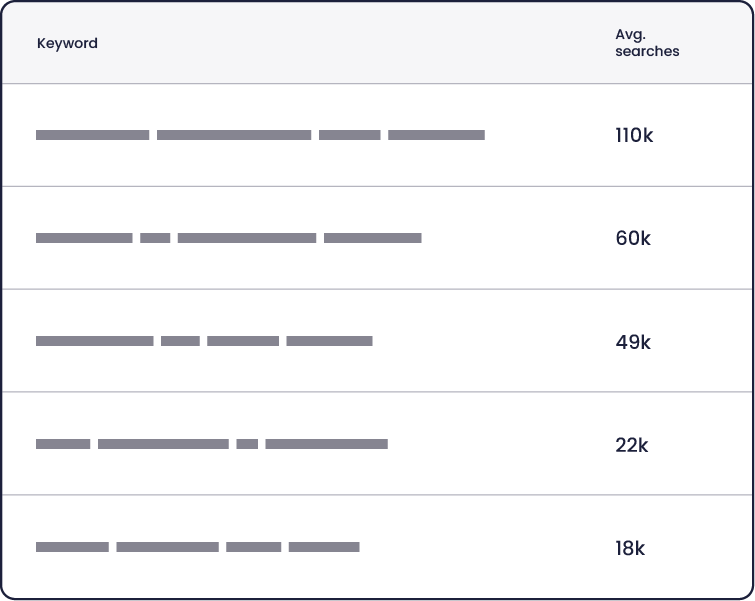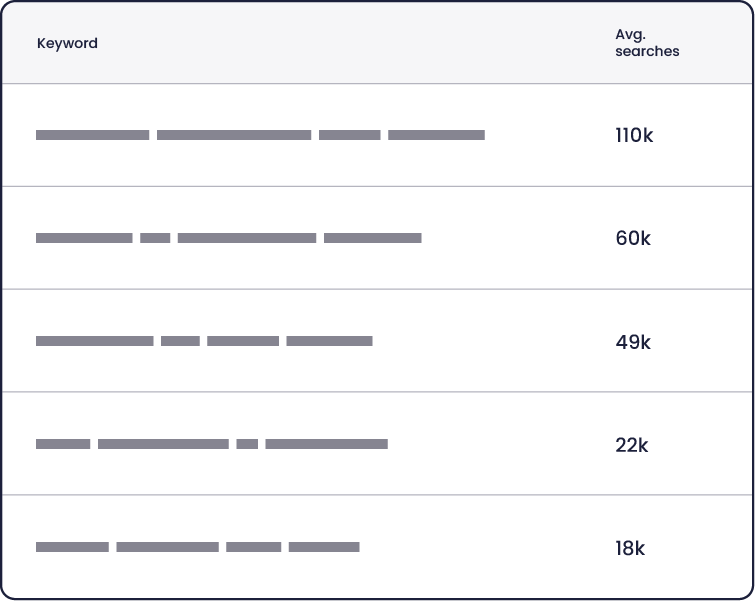 How valuable are the target keywords of this business?
Check the statistics of keywords related to the analyzed business. High search volumes imply high potential for attracting a lot of traffic. And bigger traffic translates to bigger sales.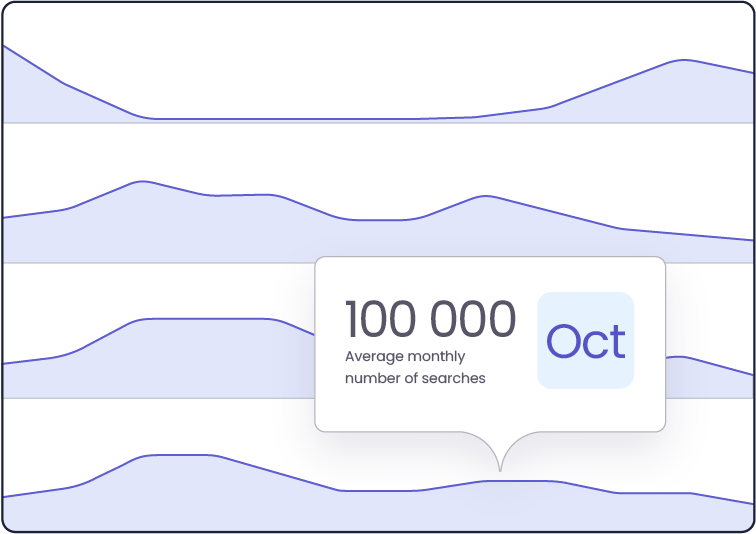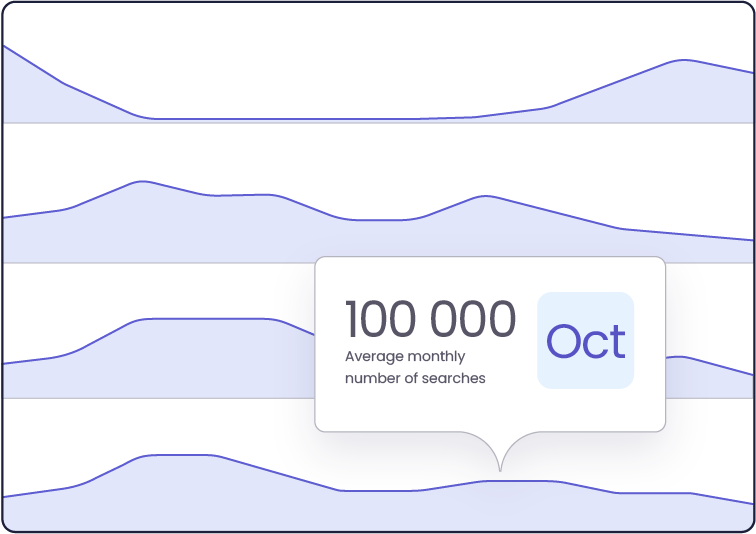 When is the peak season?
Is the business selling a seasonal product or service? Don't guesstimate – check the charts. Hard data will help you assess what business model you're dealing with.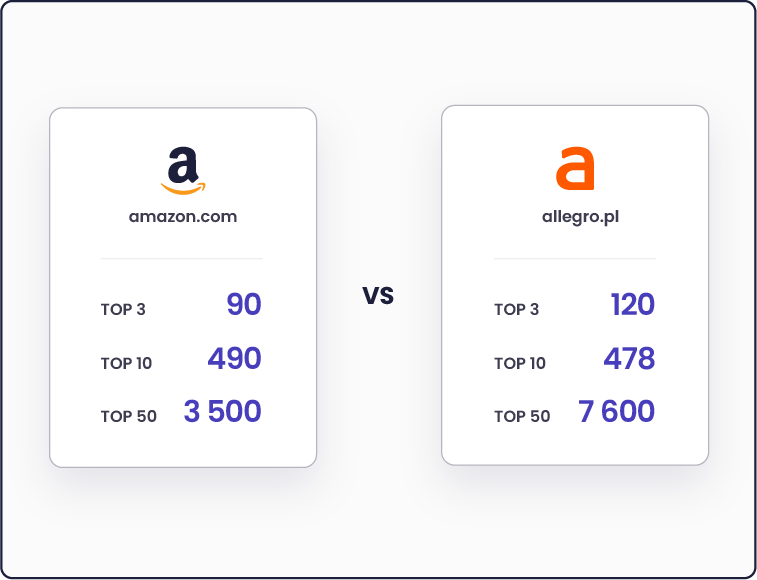 How big can it get?
By comparing the analyzed business to industry leaders, you'll see its potential for growth in the search engine.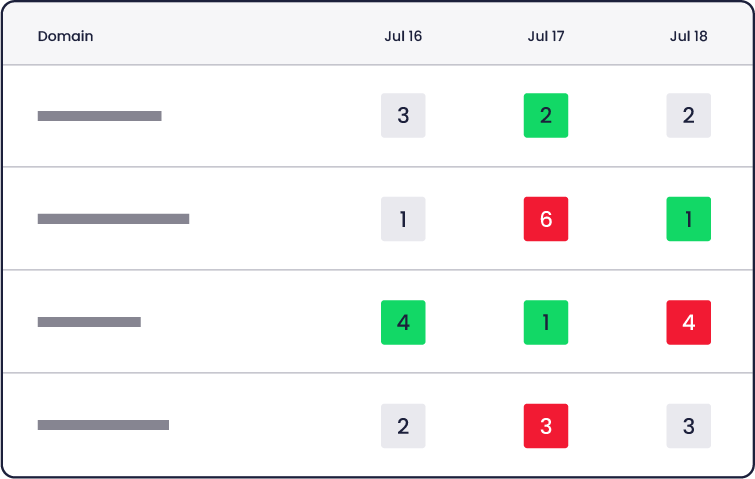 Has the business gone through sudden visibility drops on Google?
Go through the visibility history of a selected domain to check for any visibility drops on Google. Sudden drops may give away an underperforming business.
Any red flags?
Monitor the current visibility of the website on Google. If it starts falling while the competition is gaining ground, treat it as a warning signal.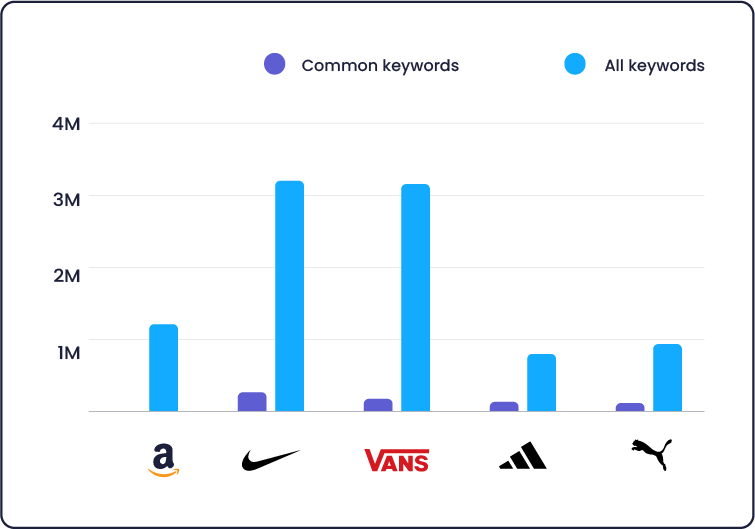 Can the business afford to fight for rankings on Google?
Check how hard it will be to secure top positions for keywords related to the business in question. It will help you estimate if the costs of SEO won't get too high.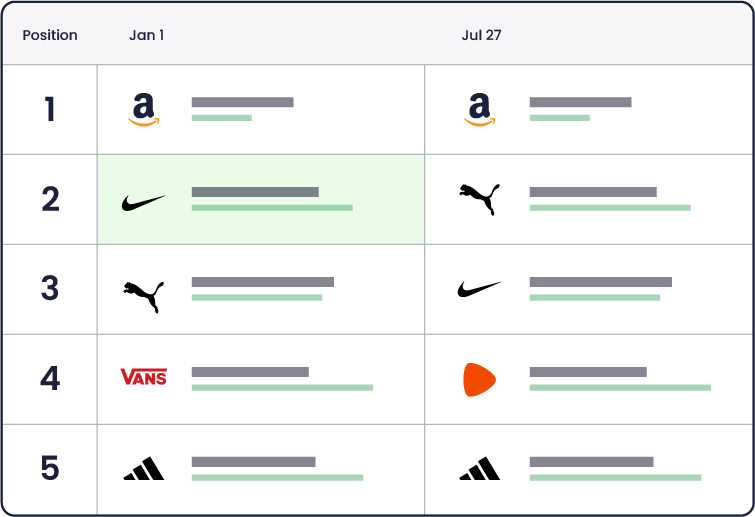 Who are the real rivals of the business?
Check which websites rank next to the analyzed website in the search results. Some of them are the real business rivals that you need to know.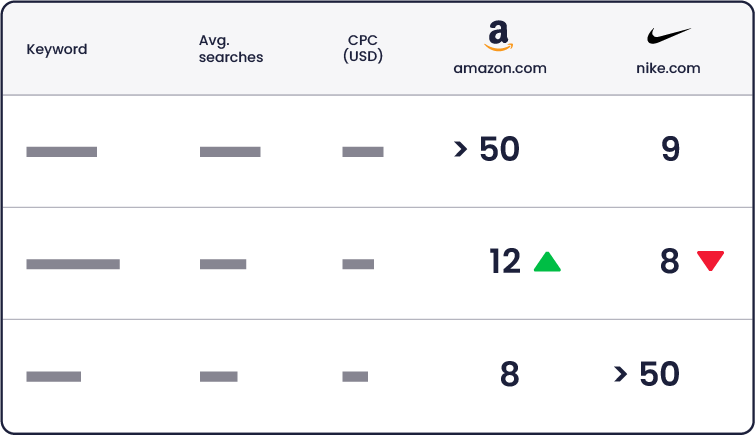 How is the industry doing on Google?
What is the market potential of your start-up's industry? What about seasonality? Senuto will empower you to assess these matters through the lens of Google results.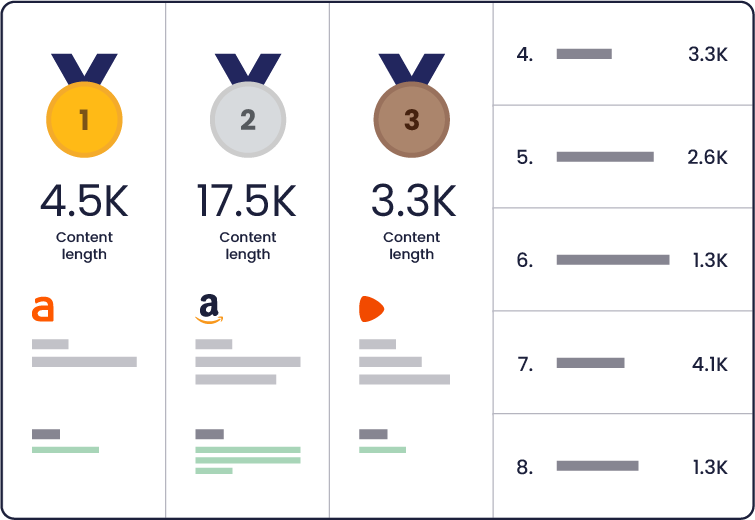 Who's the top player?
Who are the players that currently occupy the top positions in Google? Screen them by examining thematic categories (business segments) or particular keywords.
Try Senuto Suite for 14 days for free
2 months free with the annual package
We do not require a payment card
Meet Senuto in 1-hour online training. Free.
Favorites in the toolset of Investors
Visibility Chart
A simple chart illustrating how Google visibility of any website has changed over time. How was the website doing in the past and how is it doing now?
Visibility Ranking
See which websites are best visible on Google in a selected category – or, in other words, the sector you're interested in.
Competition Analysis
Identify the content gap – the keywords for which the competition is ranking on Google while your analyzed business still isn't.
Positions
Get to know the ranking keywords of the analyzed domain in the TOP 3/10/50 search results. For the most part, they determine the power and potential of the analyzed business.
Favorite Domains
By adding domains to favorites, you can fast-track the analysis of websites owned by your business competitors.
Use data to plan, verify and optimize your actions
1
Senuto Suite is a collection of fresh and accurate data & tools essential for successful SEO
2
Gain access to 5 modules and over a dozen of tools designed to enhance your SEO workflow
Tools
Visibility Analysis
Check visibility and organic traffic from Google for any website
Keywords Explorer
Discover what your customers are looking for on Google and let them find it on your website
Rank Tracker
Check the rankings of your target keywords on Google and avoid losing customers to competitors
SERP Analysis
Learn how your competitors got to the TOP 10 and take their place
Content Planner
Create content plans that work, in just a few minutes
Integrations
Google Search Console & Google Analytics
One chart that will tell you how your Google visibility affects traffic and conversions
Google Data Studio
Save the time you spend on preparing SEO reports by automating the whole procedure.
Google Sheets
Combine multiple reports from Visibility Analysis and Monitoring into one clear document.
Slack
Notifications on changes in your SEO projects will go straight to your chosen channel on Slack.
Integrate Senuto's API with your corporate infrastructure
Get the freedom to send SEO data to your own tools
Fast, efficient and seamless
Data on domain visibility, positions, keyword statistics in your company CRM
Full support
Access your data even when you are on the move, with the Senuto mobile app
Top benefits for Investors
Include an analysis of search engine traffic into your due diligence
Gather more data necessary to assess the business potential of the analyzed venture
Get a fuller insight into the current effects of the marketing strategy
Examine businesses operating on the mass B2C market
Get a closer look on businesses offering digital products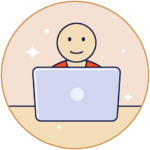 Analyze these businesses in the ecommerce, marketplace, and B2B sectors which base their strategy on content marketing
Try Senuto Suite for 14 days for free
Meet Senuto in 1-hour online training. Free.