Rank Tracker
Check the rankings of your target keywords on Google and avoid losing customers to competitors
There's only one way to measure the success of an SEO strategy – by results. That's why Senuto Rank Tracker updates data day-by-day and offers tools that facilitate the analysis. Verify the results of your actions by integrating rankings data with external analytical tools.
Start your free 14-day trial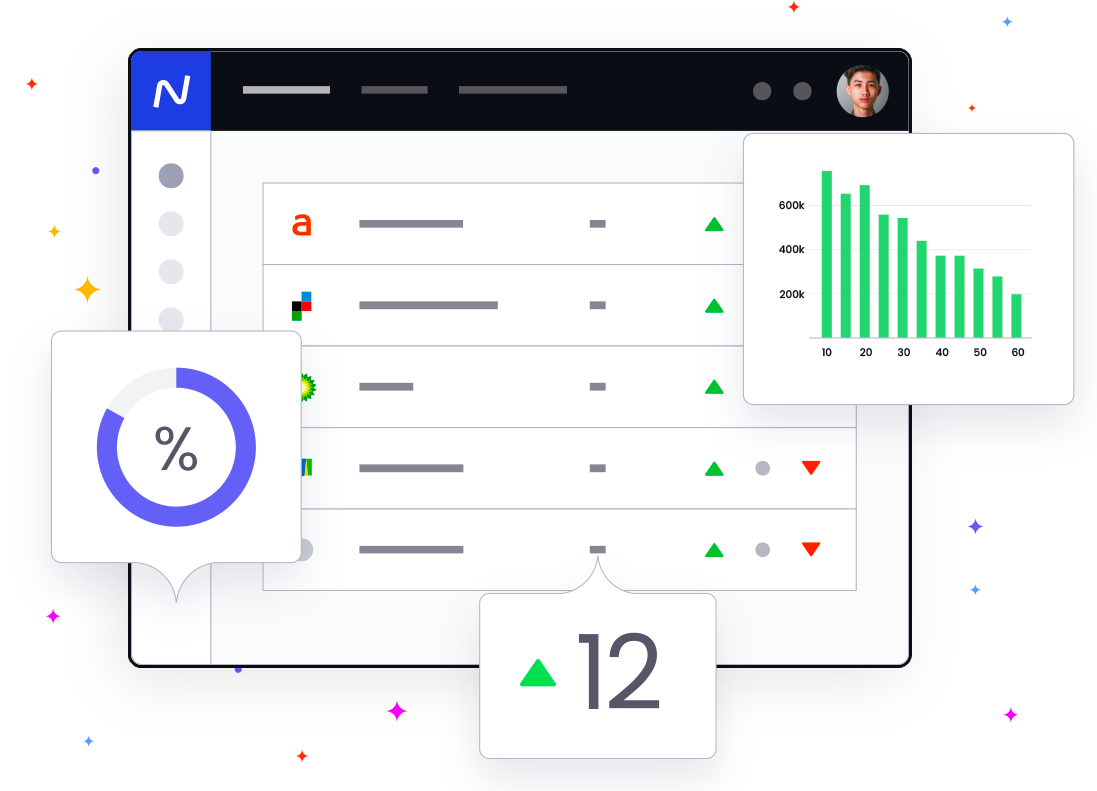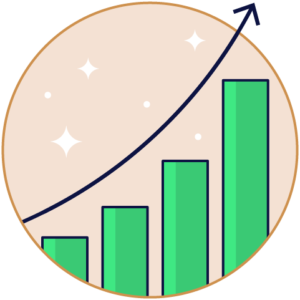 Provide a list of keywords and domains of the competitors you need to track.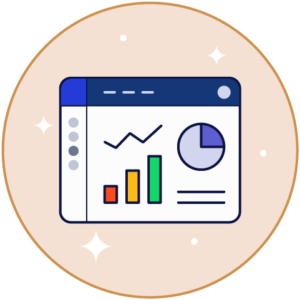 Get a fresh batch of data on your rankings for the most important keywords.
Plan your future actions based on the results you're getting now.
Daily data updates about your rankings on Google
What are you getting with Rank Tracker?
> Daily data updates
> Constant monitoring of the effectiveness of your SEO
> Knowledge how your competitors are ranking for your keywords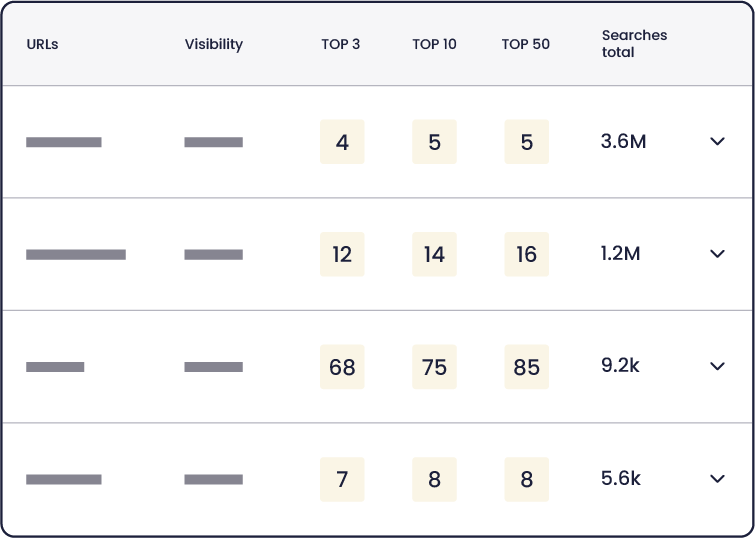 Positions in a selected country, region, or city
Choose a location – country, region, or city where you wish to check your website's ranks.
Tools and reports used::
Visibility on Google Maps and in Direct Answer Box
Monitor your rankings on Google Maps and in the Direct Answer Box.
Tools and reports used: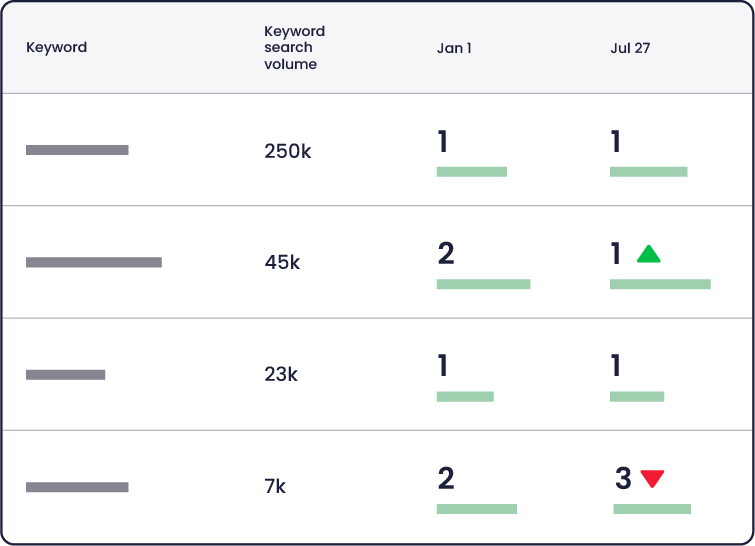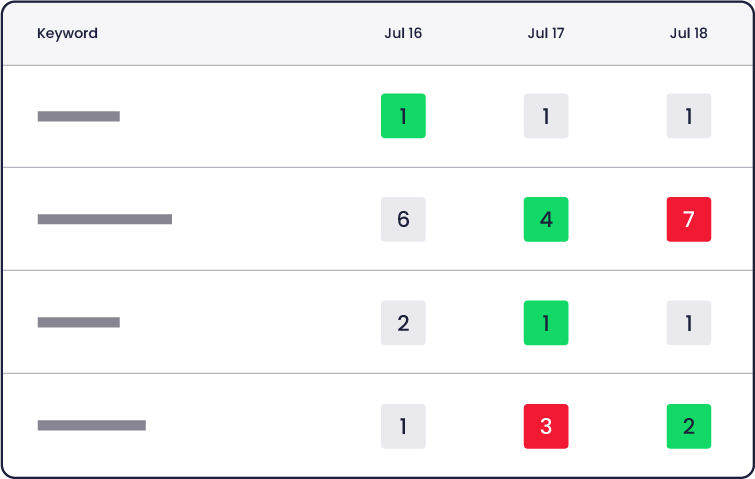 Increases and decreases
Keywords for which your rankings rose or dropped over a chosen time frame.
Tools and reports used:
Monitor the effectiveness of your SEO
Best visible pages
Sections on your website that have the best visibility from organic search results..
Tools and reports used: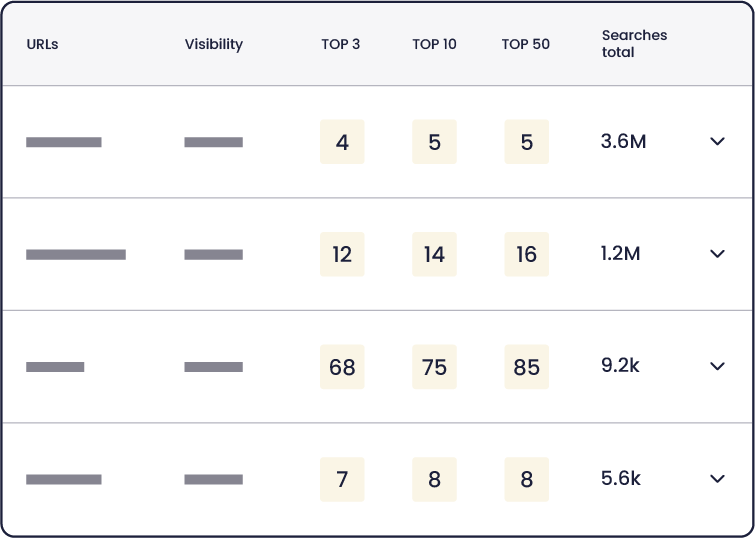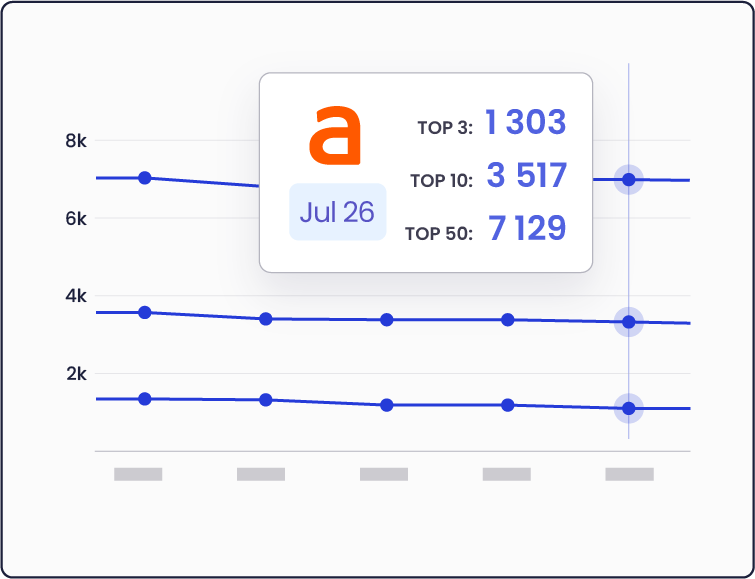 Full positions history
A record of your website's positions since project creation.
Tools and reports used:
Snippets
Information on all the featured snippets secured by your website.
Tools and reports used::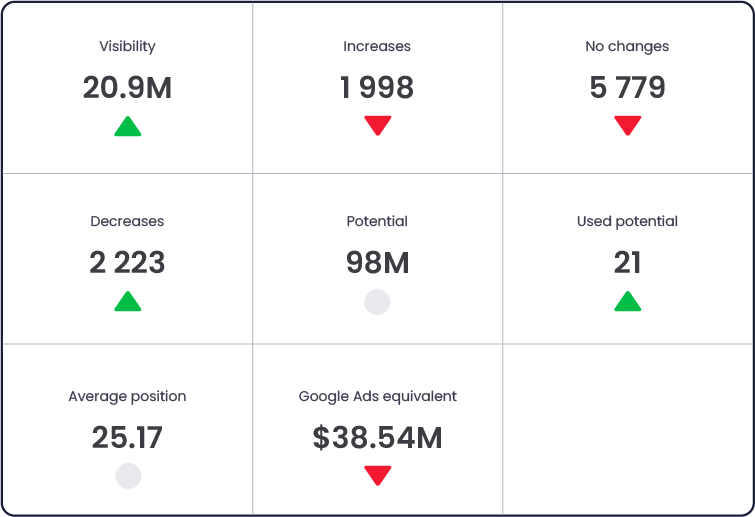 See how your competitors are ranking for your keywords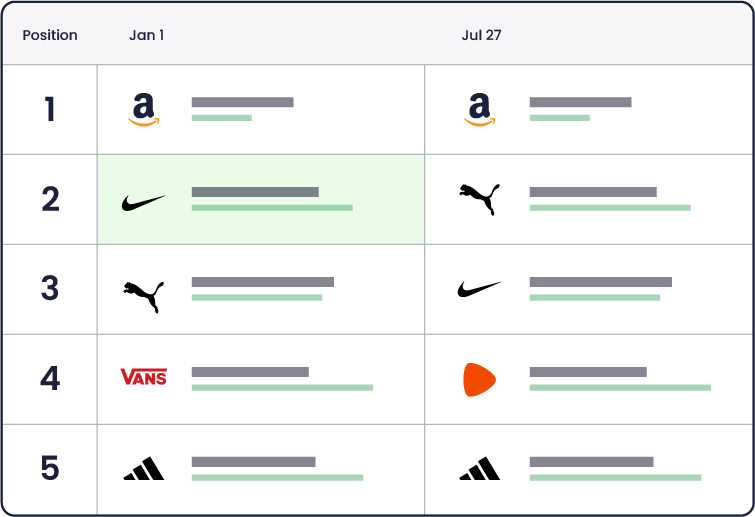 Reports on your competitors' rankings
A review of your competitors' positions for your keywords.
Tools and reports used:
Visibility charts and statistics
A chart which will show you the numbers of your competitors' ranking keywords in the TOP3/10/50 search results.
Tools and reports used: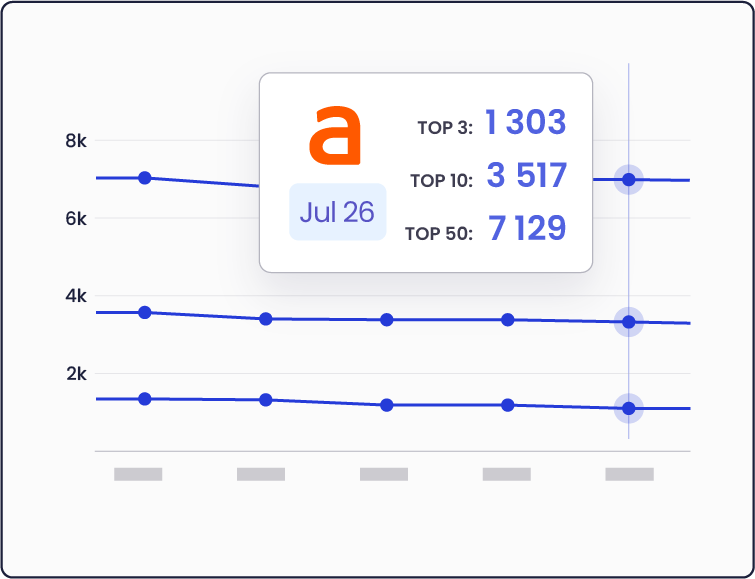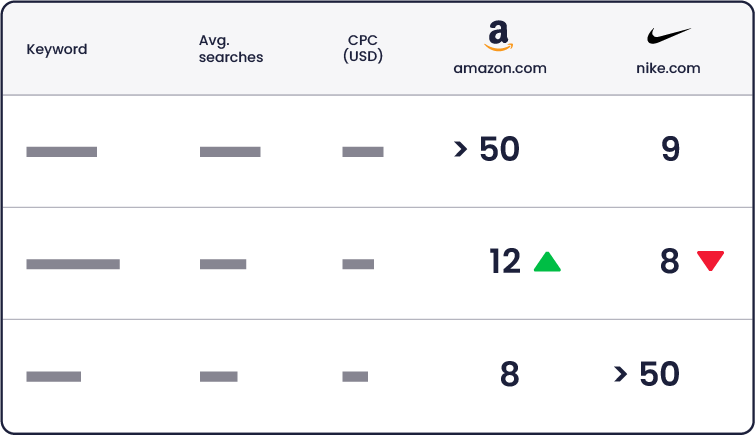 Competition matrix
A reader-friendly table presents the rankings of your website and your competitors for your selected keywords.
Tools and reports used:
Tools and reports to facilitate your analyses
Reports
Stay up to date with crucial information about your domain's visibility in Google.
Here you will find all the data on the position of your domain for monitored key phrases.
Analyze your domain's position for specific phrases day by day.
Discover which pages of a particular site are most visible in Google.
Find out for which keywords your website increased or decreased in rank when comparing the chosen date range.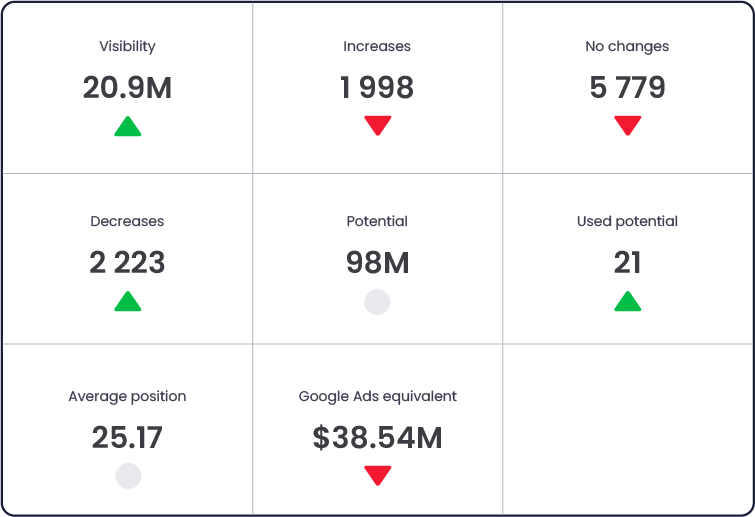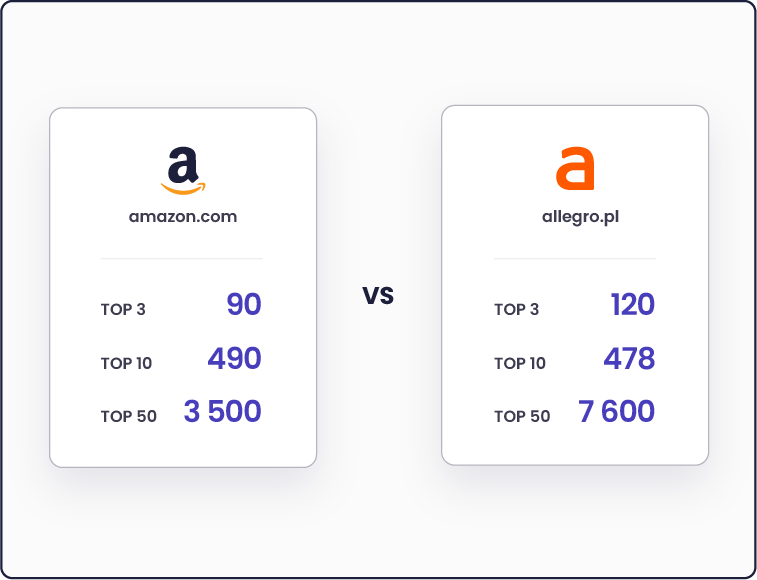 Tools
Compare the list of your ranking keywords against the competition. Identify common phrases and the content gap.
Check which of your keywords are causing content cannibalization issues.
Compare the rankings of your domain for tracked keywords on selected days.
Review the changes in TOP 10/20/50 search results on Google for any keywords that caught your attention.
Read user reviews and find out how they use Senuto in their daily work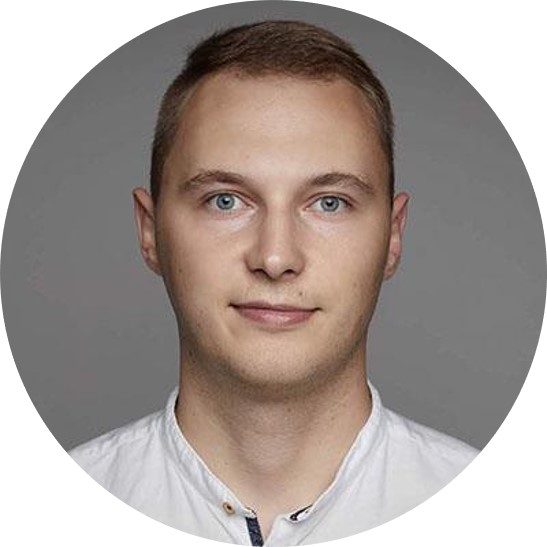 Karol Soja
SEO Consultant & SEO Freelancer
I chose Senuto Professional
I registered 4 years ago
Senuto is essential in my daily tasks. Visibility Analysis is the module I need and value the most because it allows me to track rank changes of both my website and my competition. With Rank Tracker, I don't need additional tools to monitor any single-word shifts. Besides, I can instantly see how my competition ranks for my most important keywords.
Favourite tools:
URL Analysis
Keywords Statistics
Cannibalization
Keywords Statistics
Ranking
Compare days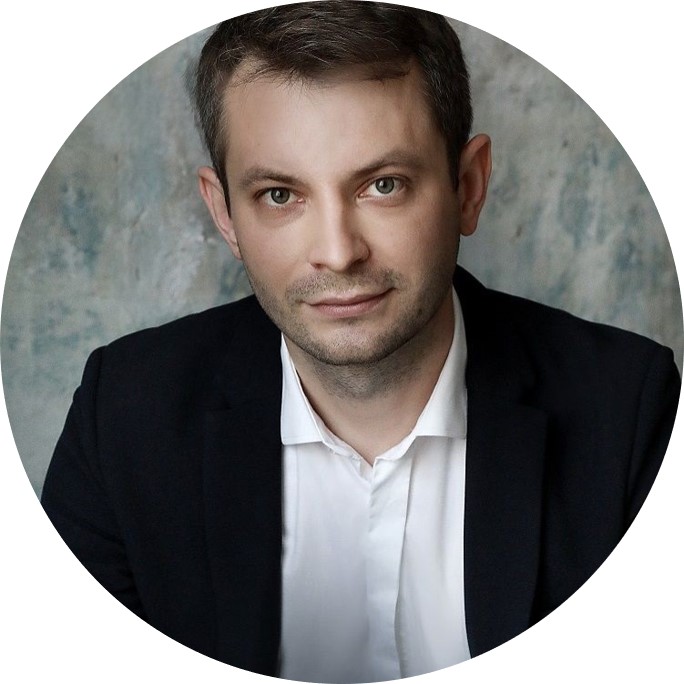 Piotr Michalak
Head of R&D Grupa TENSE
I chose Senuto Professional
I registered 5 years ago
Senuto is one of the tools I use at work almost every day. It makes it much easier to verify the effects of on-page and off-page activities, keywords research and content planning.
Favourite tools:
Monitoring
Keyword Explorer
SERP Analysis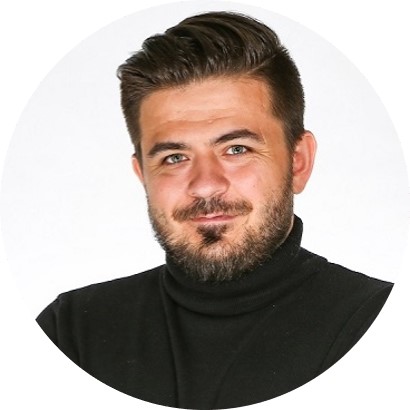 Mateusz Rzetecki
SEO & CM Director K2 Precise
I chose Senuto Professional
I registered 5 years ago
Every Monday starts in a similar way: morning coffee, emails and logging into Senuto. It is important to check what the individual projects look like – my projects and those that are implemented within the team. And of course, it is vital to look at the competition. The chart from the Visibility Analysis and the weekly report are used for this purpose.
Summary
Sections
Competition Analysis
Raport/Summary
Keywords Statistics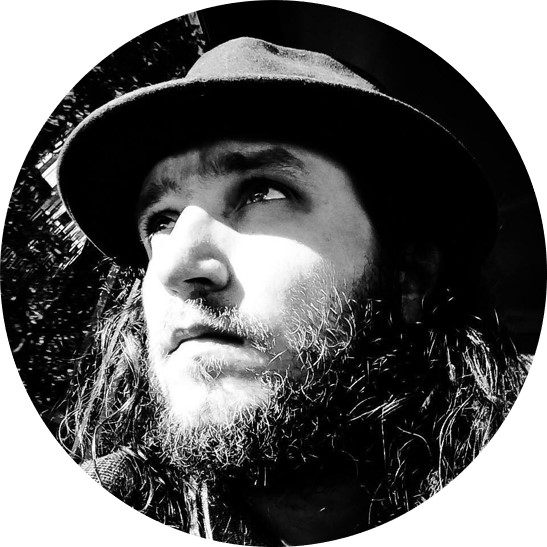 Lukas Zelezny
SEO Expert SEO.London
I chose Senuto Premium
I registered 3 years ago
Senuto is one of the few tools that I am using if it is about keyword research and competitor research. I really like it because of the UX, which is designed in a really nice and smart way. You can easily understand what's the flow, so you're not struggling with this tool, you don't have to think too much about where you are.
Favourite tools:
Keywords Statistics
Visibility Chart
Increases/Decreases
Keywords Statistics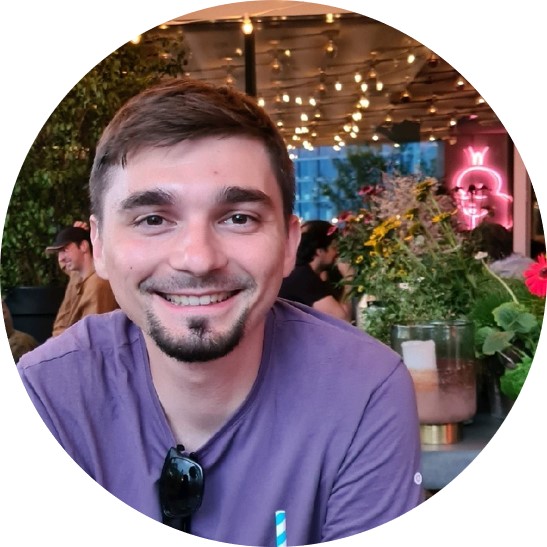 Dawid Samulski
Visibility analysis is the most important module in Senuto for me, and it works very well. It allows me to keep an eye on changes in the search engine and analyze how our site performs in comparison to competitors' sites.
Favourite tools:
Increases/Decreases
Keywords Statistics
SERP History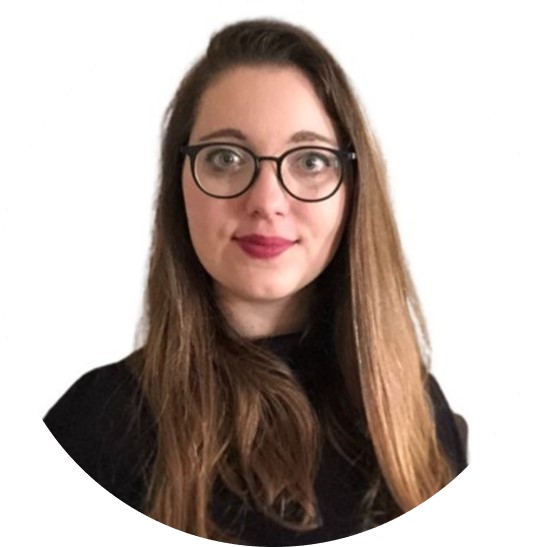 Katarzyna Zielosko
I find Senuto a helpful tool for SEO analysis of our website. Most importantly, it fast-tracks content marketing, website monitoring, and tracking SEO efforts of our internal SEO department. Data in Senuto are always up to date, so we can quickly identify visibility shifts, react on the spot, and put out fires.
Favourite tools: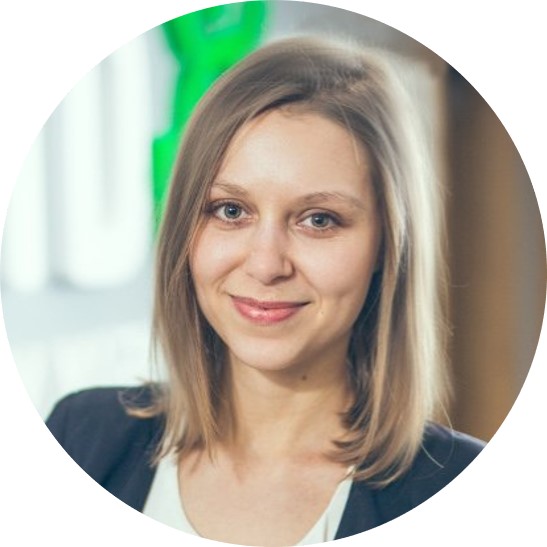 Anna Zalewska
My main challenge is to create an optimized web content and reach the highest number of users. I can't imagine content marketing without an effective tool for researching keywords and topics. Senuto is just that. Its functionality, speed and intuitive interface are the main reasons why during our workshops, I always recommend Senuto.
Favourite tools:
Keywords Statistics
Quick Suggestions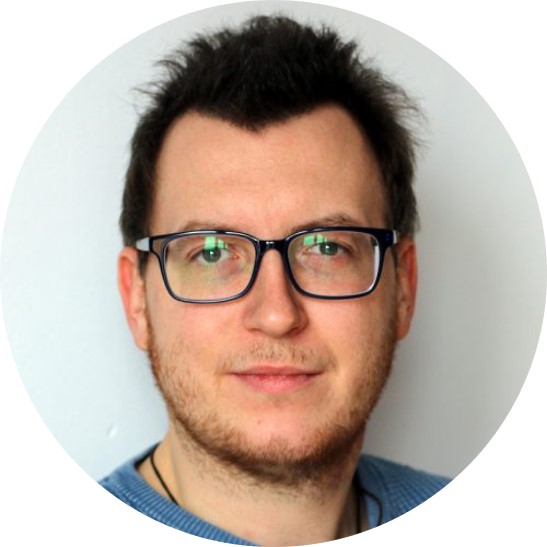 Jacek Smogur
In my work, a good choice of keywords can make more than 1000 words. That is why I trust Senuto, proposing content from the title till the last paragraph.
Favourite tools: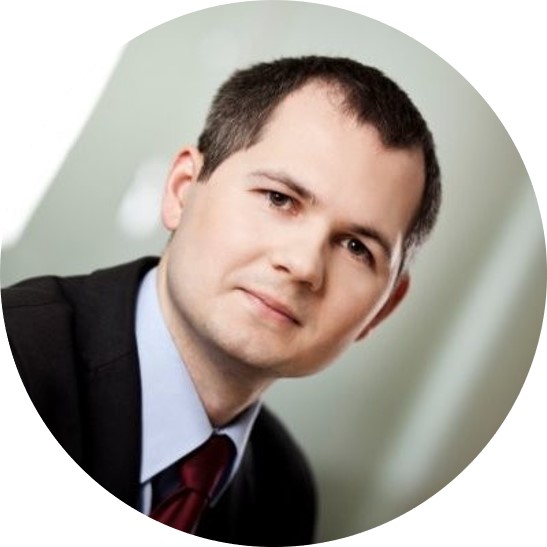 Łukasz Galik
I use the Senuto tool in my daily tasks. It allows me to quickly analyse the statistics illustrating a website's SEO status, compare it with the competition, check the position of the most important key phrases and estimate the rate of organic traffic, thanks to the largest database of words.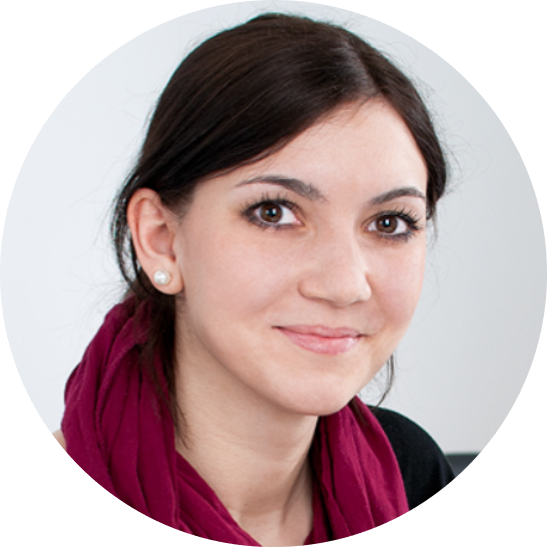 Justyna Madro
We use Senuto not only for managing our clients' projects but also as part of our own marketing. Our submissions in the contests for best SEO campaigns could not be achieved without Senuto data.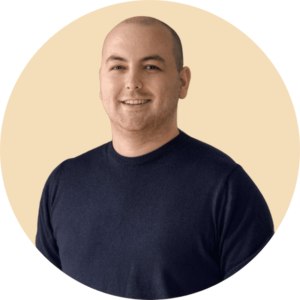 Piotr Smargol
Senuto - This is the first app I check every day at work. Visibility Analysis allows me to quickly assess how my pages are performing online. And then? With the help of tools such as content planner, domain analysis and SERP analysis, I gain more time for what has not yet been automated.
Favourite tools:
Visibility analysis
Domain or URL analysis
SERP Analysis
Content planner
Integrations with popular tools that you use everyday
Looker Studio & Google Sheets
Save the time you spend on preparing SEO reports by automating the whole procedure – and take the visual appeal of your reports to the next level.
Google Analytics & Google Search Console
One chart that will tell you how your Google visibility affects traffic and conversions.
Slack
Notifications on changes in your SEO projects will go straight to your chosen channel on Slack.
Senuto API
Senuto data will automatically be passed to the application, integration or widget of your choice.
Try Senuto Suite for 14 days for free
From 29 EUR per month
2 months free with the annual package
We do not require a payment card
Start the 14-day trial for free
Meet Senuto in 1-hour online training. Free.