Check visibility and organic traffic from Google for any website
Information on your website's performance on Google is priceless – just like data about your competition. That is why Visibility Analysis shows how you and your competitors are doing in terms of visibility in the TOP 3/10/50 and traffic from organic search results on Google. Use it to verify the effectiveness of your SEO campaigns in a broader context and see where you stand among the competition.
Start your free 14-day trial
Track how your website is performing on Google
Learn more about the online environment of your domain. Keep track of the visibility shifts and see how you compare to the competition. Enjoy continuous access to a full list of your ranking keywords and their positions in the search results.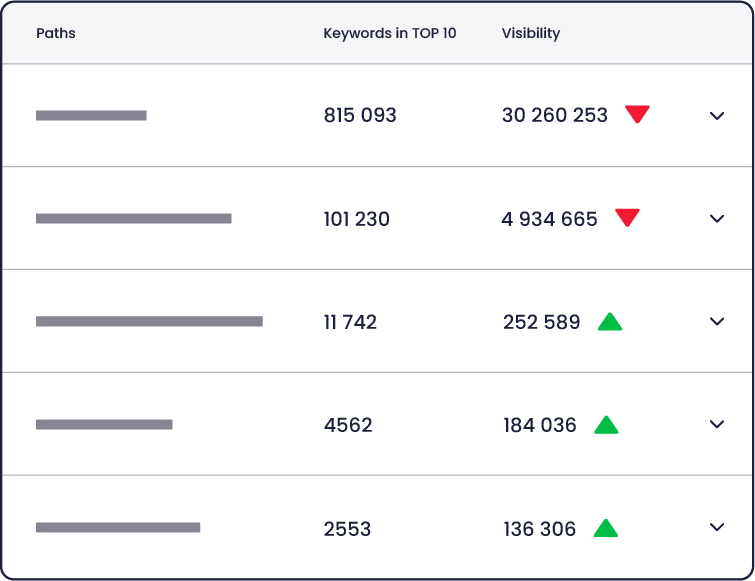 Analyze your SEO results day after day
All spikes and drops in organic visibility are visualized on a simple chart. You can see the traffic volume generated by individual pages and instantly put your finger on keyword cannibalization issues.
Summary
Cannibalization
Sections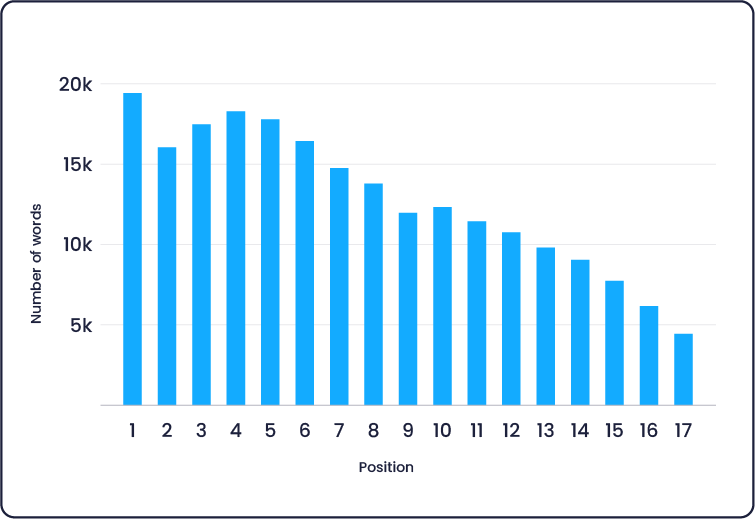 Inspect all your keywords and positions
Learn which keywords generate the most traffic from organic search results. Identify your ranking keywords in the TOP 3/10/50 search results and easily determine their type.
Important Keywords
Positions
Keyword Features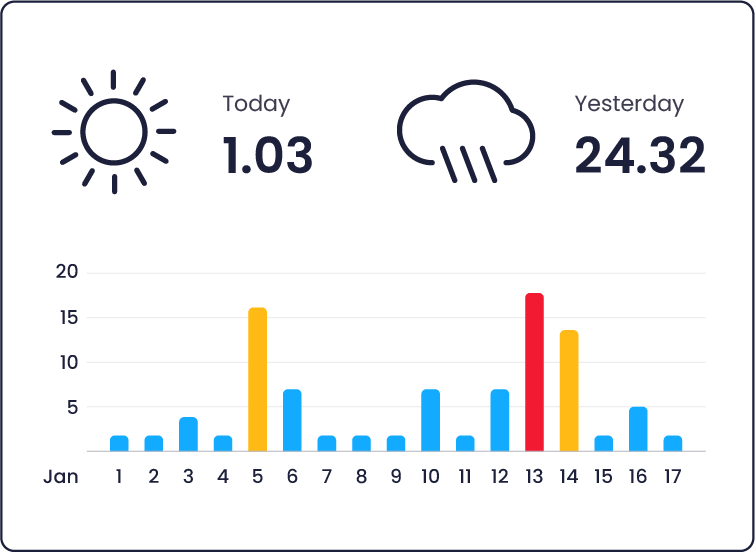 Discover your online environment
Identify your competitors and industry leaders. Stay on top of Google algorithm updates. Learn how the popularity of your keywords varies in different months.
Competition
Ranking
Keyword Features
Rapid inspection of SEO strategies adopted by your competitors
Learn which websites are ranking for the same keywords as your domain. Keep an eye on their activity on Google and optimize your own strategy.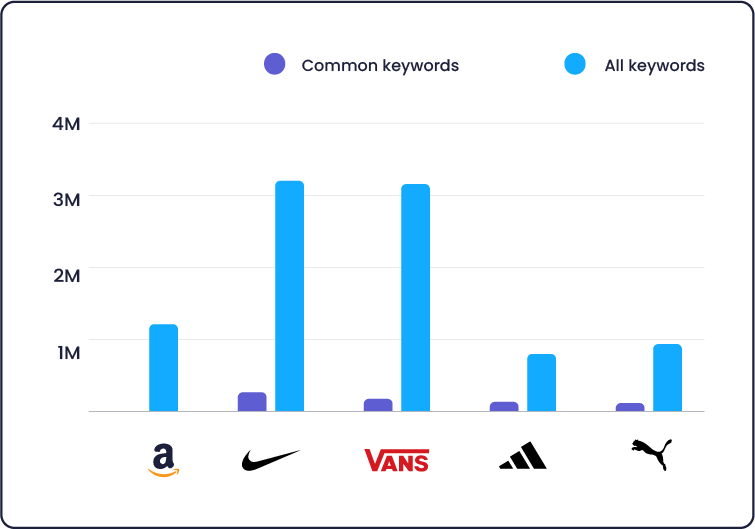 Learn the ranking keywords and positions of your competitors
Knowing the ranking keywords of your competition empowers you to figure out their SEO strategy.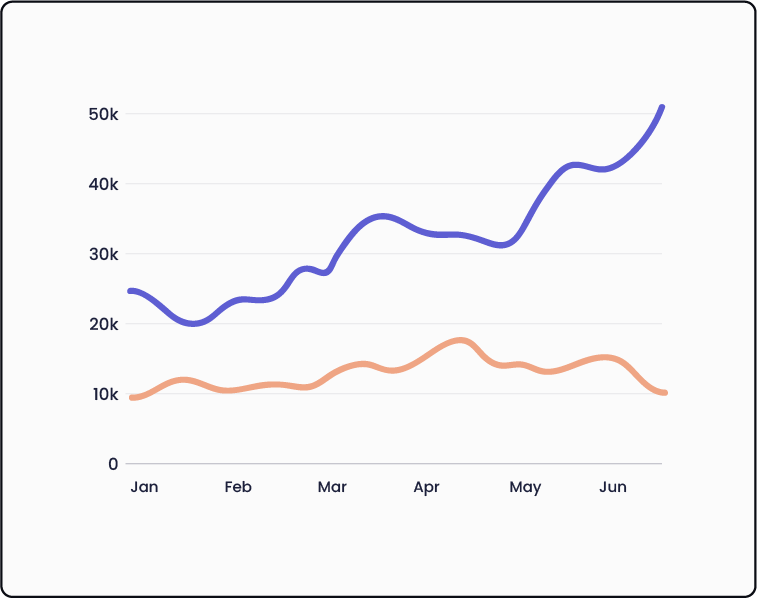 View a comparison on a chart
A simple chart will illustrate the gap between you and your competitors on Google.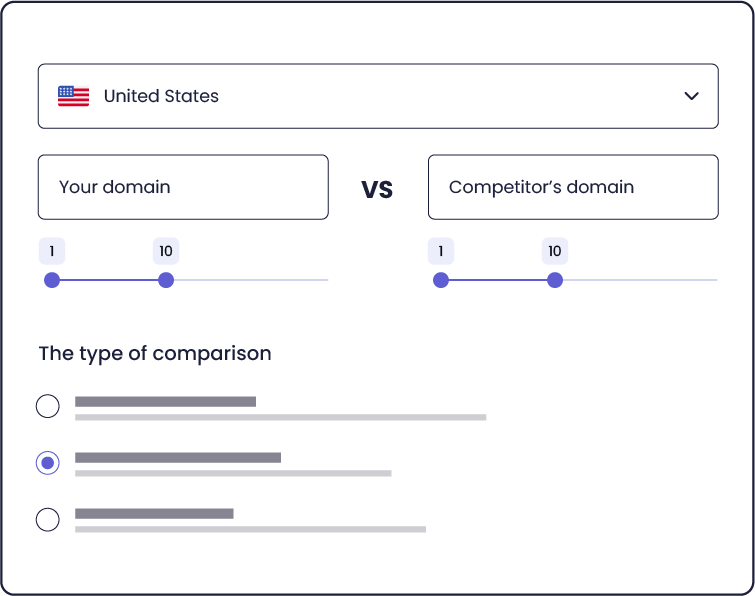 Define the content gap
Identify the keywords for which your competition is ranking on Google while you still aren't.
Try Senuto Suite for 14 days for free
Meet Senuto in 1-hour online training. Free.
Reports
Positions

Thoroughly analyze the positions of the keywords for which the domain is visible on Google.
Increases/Decreases

Check on which phrases the website has dropped or climbed higher in the search results.
Competition

Learn about your competition on Google and compare your visibility in organic search results to their.
Cannibalization

Detect keywords affected by cannibalization within the visibility of the selected domain.
Sections

Check the visibility by subdomain, path, or specific site URLs.
Keyword Features

Gain better understanding of the keywords for which your site is visible in search results.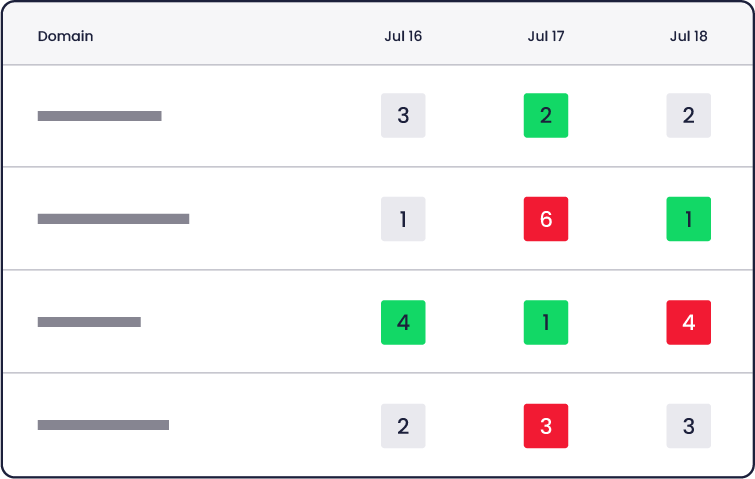 Ranking
Visibility ranking is a report that shows you which websites have the highest visibility in organic search results.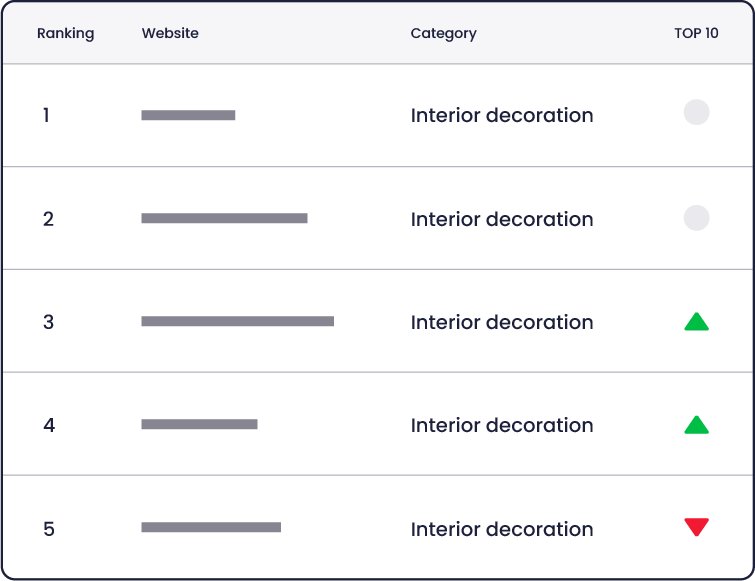 SERP Weather
Keep an eye out for major reshuffles in Google search results. Our algorithm checks every day how many domains have changed their positions in relation to the previous day and on this basis calculates the index of changes presented in the panel. The data is calculated on the basis of about 70 thousand domains.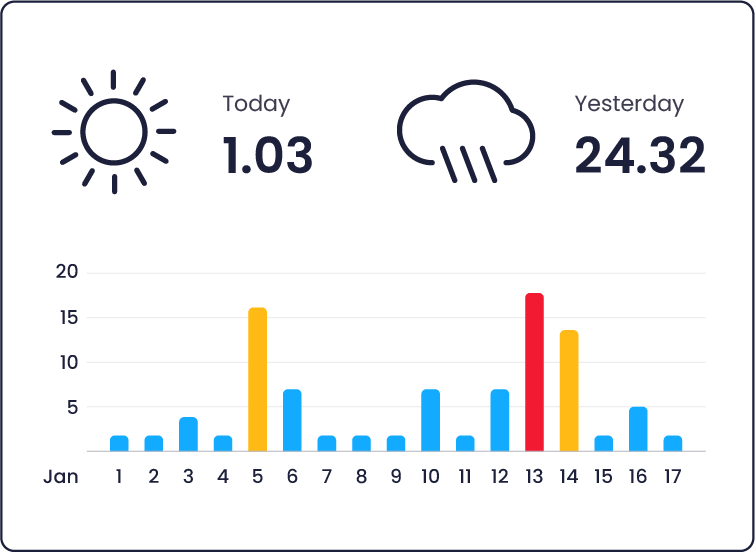 Tools
Competition Analysis

Identify your ranking keywords that your competitors have missed – and the other way round.
SERP History

Discover which domains and URLs showed up in the search results for a selected keyword in the past.
Direct Answer

Identify the keywords for which your website shows up in the Direct Answer Box.
URL Analysis

Analyze the statistics (visibility and keywords) of any URLs on your domain.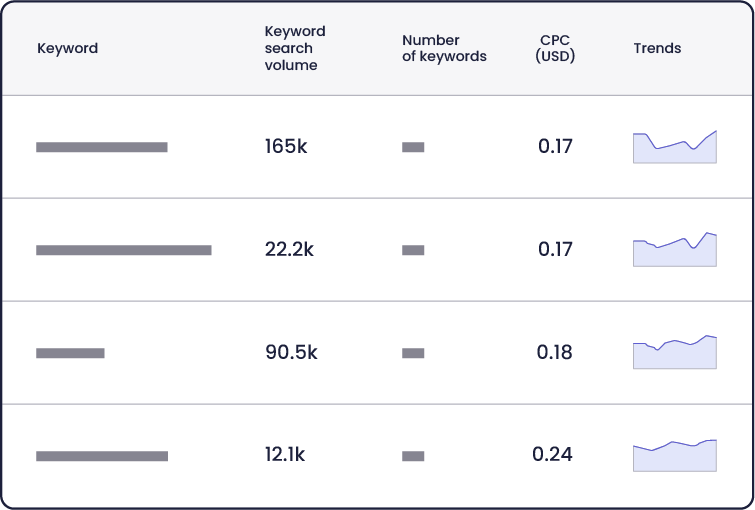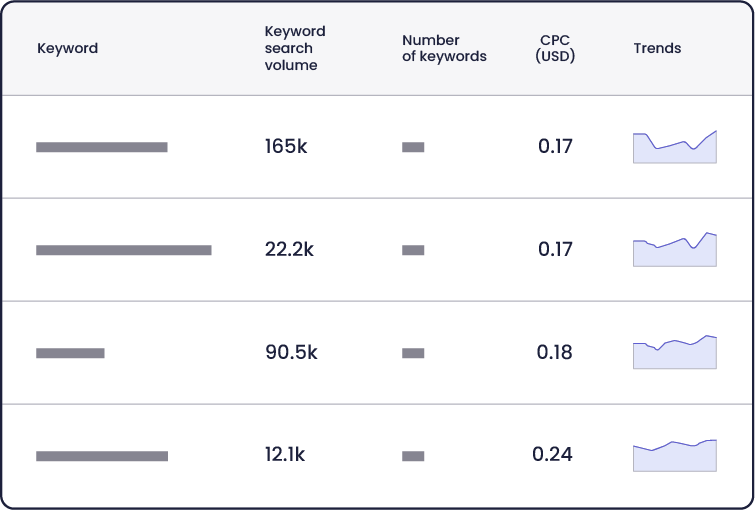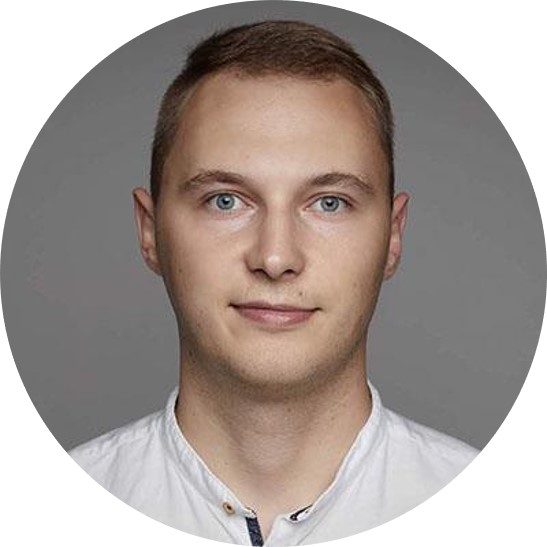 Karol Soja
Senuto is essential in my daily work. Visibility Analysis is the module I need and value the most because it allowsa me to track rank changes of both my website and my competition.
Favourite tools:
Competition Analysis

URL Analysis

Ranking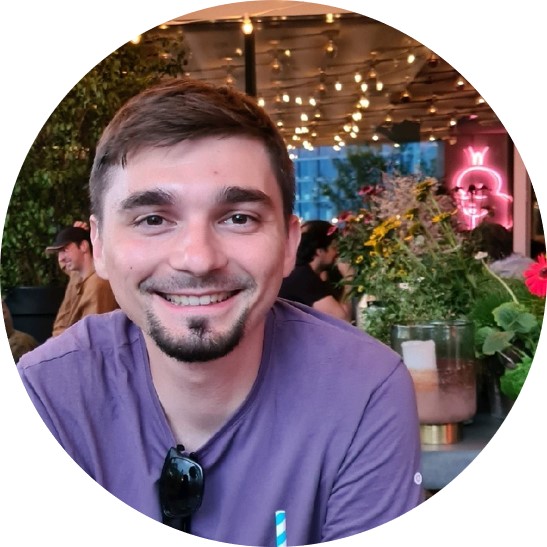 Dawid Samulski
Visibility analysis is the most important module in Senuto for me, and it works very well. It allows me to keep an eye on changes in the search engine and analyze how our site performs in comparison to competitors' sites.
Favourite tools:
Increases/Decreases

Competition Analysis

SERP History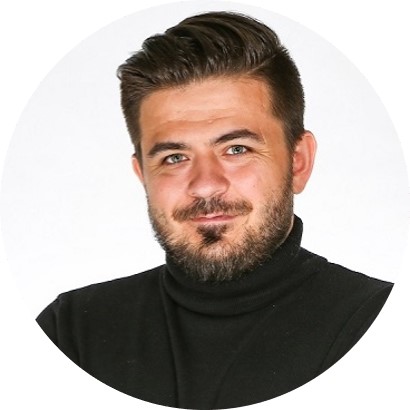 Mateusz Rzetecki
Every Monday starts in a similar way: morning coffee, emails and logging in to Senuto. It is necessary to check what the individual projects look like – both my own and those that are implemented within the team. And, of course, it is necessary to look at the competition. The chart from the Visibility Analysis and the weekly report are used for this purpose.
Favourite tools:
Competition Analysis

Visibility Chart
Integrations with popular tools that you use everyday
Google Data Studio & Google Sheets
Save the time you spend on preparing SEO reports by automating the whole procedure – and take the visual appeal of your reports to the next level.
Google Analytics & Google Search Console
One chart that will tell you how your Google visibility affects traffic and conversions.
Slack
Notifications on changes in your SEO projects will go straight to your chosen channel on Slack.
Senuto API
Senuto data will automatically be passed to the application, integration or widget of your choice.
Try Senuto Suite for 14 days for free
2 months free with the annual package
We do not require a payment card
Meet Senuto in 1-hour online training. Free.
Find out how to use Senuto