You're out of office when you get word of a huge Google update. Stuck in traffic, you receive a panicked call from a client fretting about their website stats, which just took a massive drop. How do you get up to speed? As of now – with Senuto mobile app!
Download it for free, log in and start exploring. For a quick guide, read on.
What can you do with Senuto mobile app?
access your reports at any time and place even without computer access – on a business trip or a meeting.
instantly check your ranks as you're waiting for Uber, making coffee, or stealing a glance at your smartphone at a family dinner.
get push notifications about your increases and decreases in rank and detected Google algorithm tweaks.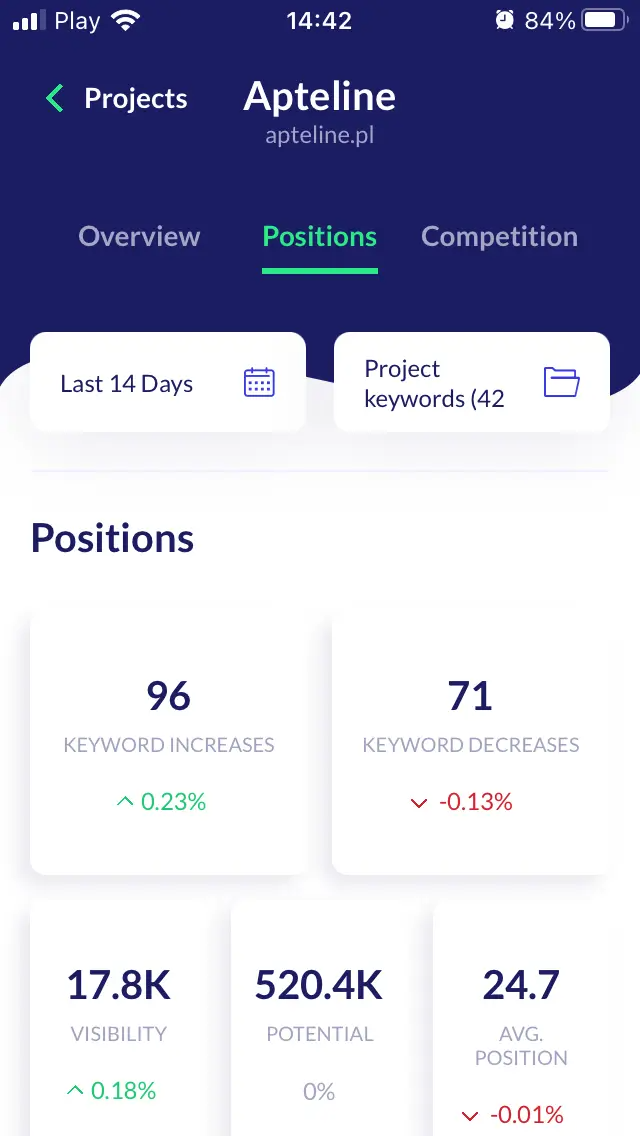 Technical stuff
Senuto app is available on iOS and Android. You can get it free-of-charge from AppStore and Google Play. To access your projects, simply enter your login data for the web app (app.senuto.com).
Modules
Right now, Senuto mobile app offers two modules: Rank Tracker and Visibility Analysis. The home screen shows an overview of your projects in Rank Tracker – brief and to the point. You can switch to Visibility Analysis by selecting it in the bottom menu.
Reports available in Rank Tracker:
Dashboard
Positions
Competition,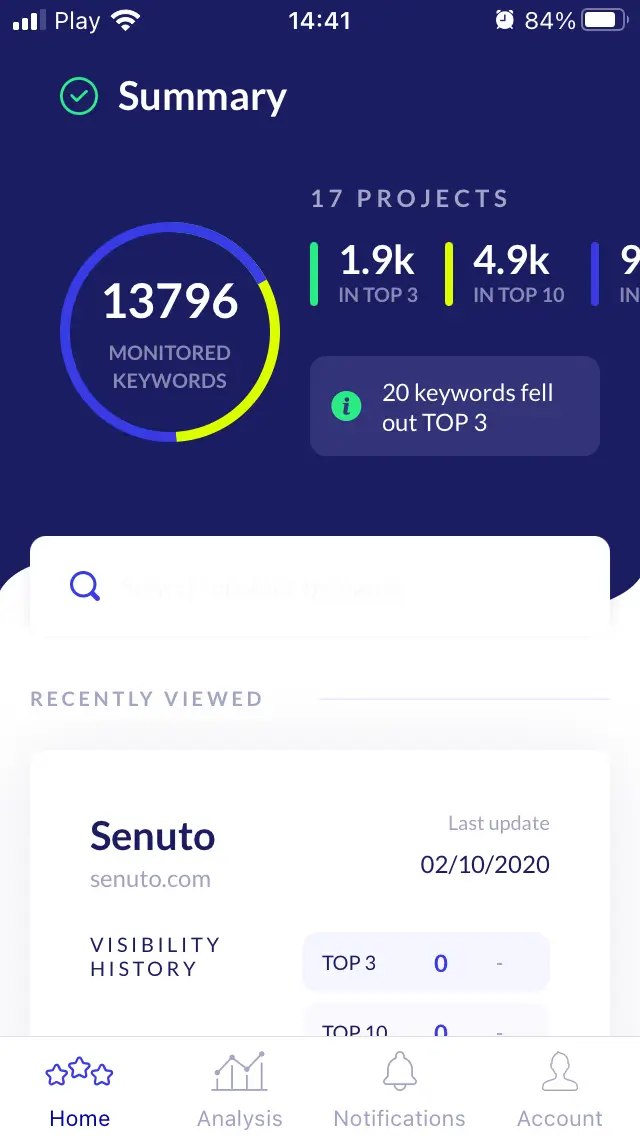 Reports available in Visibility Analysis:
Dashboard
Positions
Increases/Decreases
Trends
Competition